Invisalign Introduces New Technology for Deep Bites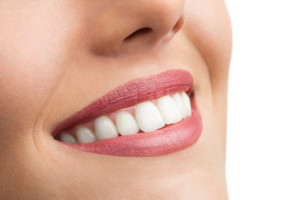 Alpharetta, GA –Invisalign took the orthodontic world by storm when it was first introduced. Patients, especially adults, love it because it allows them to straighten their teeth, while not interfering with their everyday life. Orthodontists love it because the technology is revolutionary, and Align Technologies, the makers of Invisalign, continue to make improvements that result in better outcomes for patients. And now Align Technologies has introduced Invisalign G5 for patients who present deep bites.
"Invisalign G5 has been specially engineered to help us achieve better outcomes when we treat difficult issues, such as deep bite," says Roswell Invisalign provider Dr. Nima Hajibaik. "Orthodontic treatment is used very often to fix deep bites, which occur when the upper teeth cover an excessive amount of the lower teeth, leaving the teeth misaligned. It's a challenging issue to treat, but G5 makes it much easier."
A deep bite is the most harmful to the overall health of a patient's mouth and jaw, and also has a detrimental effect on facial aesthetics. In some patients, the lower front teeth will raise up so high that they may bite into the roof of the mouth, which over time, can strip the gums away from the top teeth. This can leave the teeth exposed and can cause serious issues and eventually lead to tooth loss.
"Correcting a deep bite improves the function of the mouth, but it also makes cleaning the teeth much easier," says Dr. Hajibaik. "This will ensure the teeth stay healthy and beautiful."
Correcting deep bite misalignment will not only improve the functionality of your teeth, but also make brushing and flossing easier – thus helping you to keep your teeth healthy. Of course it also dramatically improves the appearance of your smile too.
Treatment for deep bites has typically been the use of conventional braces. For many adults who wish to treat their imperfect smile more discreetly, the introduction of Invisalign G5 is a welcome advancement.
Deep bite conditions are thought to affect up to 45 percent of teens and adults, and the new Invisalign technology works for both teen and adult patients. It has been specially engineered to effectively treat deep bites and offers comprehensive features dedicated to that specific treatment. They include new SmartForce attachments and pressure areas that improve control of premolar extrusion and anterior intrusion. This allows for more predictable treatment. Additionally, the technology includes precision aligner bute ramps that disocclude the posterior teeth to improve the efficiency of treatment.
When announcing the advancement in their technology, Align Technologies revealed that this is the first set of innovations that is being designed to enhance treatment predictability for a specific malocclusion.
"This is so important because orthodontics cannot be a one size fits all industry," says Dr. Hajibaik. "Each patient presents with a unique issues, and an individualized treatment plan must be created to help them properly correct it. Align Technologies recognizes that, and has given us a product that can help a large number of patients get the smiles they deserve."
Invisalign G5 is just the latest in a series of Smart Force innovations that help orthodontists achieve better, more affordable outcomes for their patients. The Smart Force features were specially designed and engineered to deliver the force needed to achieve more predictable tooth movements. It's based on biomechanical principles and the features are customized for each tooth through advanced virtual modeling. The result is more precise tooth movements through the application of the proper amount of force.
And the new Invisalign G5 is expected to increase the number of patients who are candidates for Invisalign use. That means even more patients can reap the incredible benefits associated with Invisalign treatment. The technology is especially popular with adults, who want straighter teeth, but without the discomfort and annoyance of standard metal braces.
Invisalign combines the aesthetically pleasing look patients want with the technology orthodontists want. By eliciting constant, gentle force, the teeth are smoothly and comfortably led to their proper locations through a series of invisible aligners. The aligners are replaced with new ones every two weeks, and each set is designed to specifically target proper tooth movement.
Patients love them because not only are they invisible, they are comfortable and completely removable. That means patients can maintain their normal oral hygiene routine and diets. But the best benefit for patients is the fact that Invisalign allows for more precise tooth movements. That often means fewer visits to the Roswell orthodontist's office and shorter treatment times overall.
Since its launch in 1998, it is estimated that close to 2.5 million patients have reaped the benefits of Invisalign. And now with the new G5 technology, even more patients can be treated. To find out if you are a proper candidate for Invisalign and the new Invisalign G5, schedule an orthodontic consultation today.
© 2014 Newpark Orthodontics. Authorization to post is granted, with the stipulation that Newpark Orthodontics, an Alpharetta clear braces provider, is credited as sole source. Linking to other sites from this document is strictly prohibited, with the exception of here in embedded links.
Related Post: