Soft Foods to Eat When Your Teeth Are Sore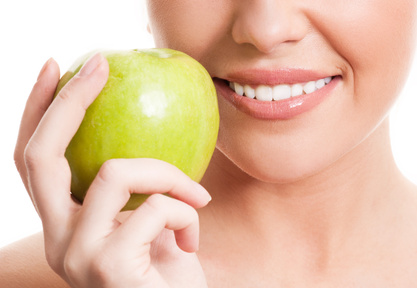 What to Eat When You're Having Dental Problems
It may seem like a long process, but going to your trusted Roswell Orthodontist, Dr. Nima gets you closer to your goal of well-aligned and healthy teeth. If you're wearing braces, you should expect an adjustment at every orthodontic appointment and be ready for a few days of sore teeth.
We really care for our patients, and we want to help all of you know what to expect and what to do after your Alpharetta orthodontic visits to avoid any discomfort with your sore tooth.
We know your braces adjustments can make it difficult to enjoy your usual meals. Even take-out may become problematic, but here are some recommendations for yummy soft foods for sore teeth. Keep in mind these are day-to-day ideas; you could instead look here for braces-friendly holiday foods during special occasions. Here are some ideas to inspire your diet with braces.
Soft Foods to Eat When Teeth Hurt
As your braces continue their work, your jawbone literally dissolves and becomes malleable. Don't worry, as it is perfectly safe when the procedure is spear-headed by the best orthodontist Alpharetta residents can find.
When repositioning your teeth, braces will lead to a feeling of discomfort and soreness, so your choice of foods and drinks is crucial. Check out these ideas:
Smoothies or Juice
Many healthy eating enthusiasts like smoothies made with fresh vegetables and fruits. Smoothies pack in lots of vitamin power in one convenient liquid; besides, they make for an excellent breakfast option for busy morning routines.
Start your smoothie off with your green veggie of choice. Green smoothies often feature some vegetables like:
Spinach,
Kale,
Swiss chard.
You can add frozen or fresh fruit like bananas, strawberries, blackberries, raspberries, and blueberries to sweeten up your cup. Please beware of drinking frozen smoothies when you have sensitive teeth as we wouldn't want you to add any reasons for discomfort.
You can also add some liquid to help smooth it all out. Dairy-free options include almond milk or soy milk. You could still use whole milk or skim options for a healthier start to your day. And don't forget to pack a punch with Greek yogurt, chia seeds, or flaxseed for extra health benefits.
Check out online smoothie recipes for:
Apple Smoothie,
Blueberry Smoothie,
Green Smoothie,
Raspberry and Peach Smoothie,
And more.
Juicing fruits and vegetables is also popular, but sometimes juicing can overwhelm your mouth with extra sugars without fiber, so be aware of your sugar intake. Many experts would recommend you eat fruit instead of preparing juices; besides, you need more fruit to prepare a cup of juice than you would need just to eat it whole.
Another problem with homemade and store-bought fruit juice is that we usually add sugar on top of the fruit's natural sugars. Too much sugar in your mouth can cause gum disease and even cavities that later require a root canal, dental filling, or tooth extraction.
Please keep in mind that your oral health is one of our priorities and we want to avoid any tooth decay as a result of your choice of diet.
We wouldn't want you to have any oral health problems developing in your mouth due to dietary recommendations, so beware of your sugar intake.
Soups
You may only crave soup in cooler weather, but soup is perfectly appropriate for any time of year. A warm and hearty soup will feel good on your sore teeth and gums. Preparing broths and many soups is not challenging at all, and you can practice some culinary techniques while giving it a go.
Start with your favorite veggies and meat (or skip the meat if you're an herbivore), toss in low-sodium broth or water, and add your favorite spices or beans.
Soups are incredibly versatile to cook, and it's heavenly to dip bread in to soak up all the good flavors. Try to keep creamy soups at a minimum for a healthier diet, but don't worry too much about occasionally indulging in a creamy onion soup. Just be careful not to add crunchy foods, such as croutons or hard bread and crackers, that can damage your braces.
Here are some of our picks:
Side Dishes and Mashed Foods
People with a hectic routine know that planning your meals is part of the key to time management and making the most out of your day, so having great options to mix and match your weekly meal prep, especially after your orthodontist appointment, is crucial.
Mashed food isn't just for babies, and it's ridiculously tasty. Plenty of delicious recipes feature silky-smooth vegetable purees you can prepare quickly during your week to help with your sore tooth. Some of the best snacks also involve smashing or blending something to a silky texture.
Chop avocado and add salt and lime for a quick and healthy raw snack. Mash up a banana for a pudding-like treat. Apple sauce, yogurt, soft cheeses -such as cottage cheese-, and oatmeal make great options for sore teeth.
You can even purée chickpeas to make homemade hummus and puréed black or red beans to make tasty dips. Are you having steamed fish, a slow cooker pot roast, or any other soft proteins? Consider these side dishes to finish the Meals to eat when your teeth hurt:
Rice,
Quinoa,
Couscous,
Mashed Potatoes,
Pureed Sweet Potatoes,
Steamed Carrots,
Steamed Cauliflower,
Creamy Polenta,
Risotto,
Pasta
Continue Your Treatment With Alpharetta's Best Orthodontist
We're not expecting you to do all the work. Please remember that the team at Newpark Orthodontics is here for you. We want to ensure you achieve the best possible version of your smile, and that means being available whenever you have a concern about your treatment.
After you come for a scheduled visit, your tooth will only be sore for a short time. Use these ideas of what food to eat with tooth pain. Keep in mind too which holiday foods to should avoid during braces. You should also stay away from really cold or hot foods and beverages that may upset your sensitive teeth.
Equally important is maintaining good oral hygiene, so keep up your good oral health habits throughout your treatment to make sure your smile is flawless and have a spotless and healthy mouth when your Alpharetta braces come off.
Floss and brush daily, and schedule regular dental cleanings. Drink lots of water, and skip the soda whenever you can.
What do you eat when your teeth are sore? We'd love to hear about your favorite soft foods for sore teeth when you're in the office for a new appointment.