Soft Foods to Eat When Your Teeth Are Sore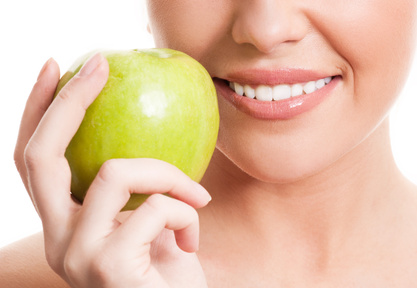 When you have braces, each orthodontic appointment gets you closer and closer to your dream smile. These adjustments put your teeth on track for better alignment, and occasionally your teeth may be a little sore after your orthodontic visits. Sore teeth can make it difficult to eat your go-to meals, so use this opportunity to try out some yummy new soft foods for sore teeth. Here are some meal ideas to inspire your palate.
Smoothies or Juice
Many healthy eating enthusiasts like smoothies made with fresh vegetables and fruits. Smoothies pack in lots of vitamin power in one convenient liquid. Start your smoothie off with your green veggie of choice. Green smoothies often feature spinach, kale, or Swiss chard or other greens. Add frozen or fresh fruit like bananas, strawberries, blackberries, raspberries and blueberries to sweeten up your cup. You can also add almond milk or soy milk, chia seeds or flax seed for extra health benefits. An apple, orange or pear can add some good flavors as well.
Juicing fruits and vegetables is also popular, but sometimes juicing can overwhelm your mouth with extra sugars without the fiber, so be aware of your sugar intake. Too much sugar in your mouth can cause gingivitis and even cavities.
Soups
You may only crave soup in cooler weather, but soup is perfectly appropriate to have any time of year. A warm and hearty soup will feel good on your sore gums. Start with your favorite veggies and meat (or skip the meat if you're an herbivore), toss in broth or water, and add your favorite spices or beans. Soups are incredibly versatile to cook, and it's heavenly to dip bread in to soak up all the good flavors. Creamy potato soup, spicy pumpkin soup, classic minestrone and tomato soup will soothe your teeth and curb your appetite.
Mashed Foods
Mashed food isn't just for babies! Plenty of delicious recipes feature silky smooth vegetables and fruits, and often these recipes are very simple and quick. Chop avocado and add salt and lime for a quick and healthy raw snack. Mash up a banana for a pudding-like treat. Apple sauce, yogurt, cottage cheese and oatmeal make great options for sore teeth. Rice, quinoa and couscous are also popular sides to add to any meal.
Toss your favorite ingredient in oil and bake it until cooked, and then use a blender, food processor or mixer to whip the dish to perfection. Sweet potatoes, white potatoes, apples, pears, carrots and cauliflower taste great prepared this way. You can even purée chickpeas to make a homemade hummus, and puréed black or red beans make tasty dips. Use your favorite spices to make these dishes your own, or check Pinterest for some soft food recipes.
Remember that your teeth will only be sore for a short time. Keep up your good oral health habits throughout your treatment to make sure your smile is flawless when your braces come off. Floss and brush daily, and schedule regular dental cleanings. Drink lots of water, and skip the soda whenever you can.
What do you eat when your teeth are sore? We'd love to hear about your favorite soft foods for sore teeth.