How Much Does Invisalign Treatment Cost in Alpharetta?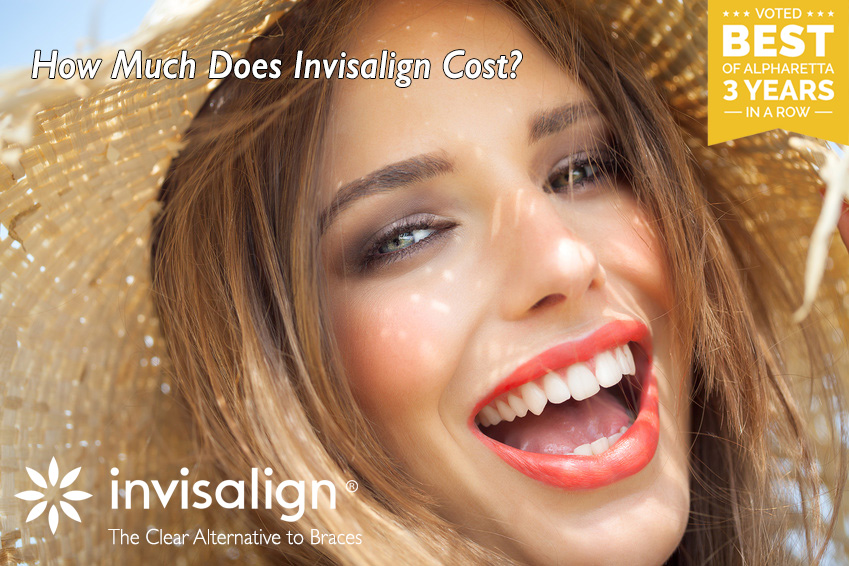 Alpharetta, GA – People everywhere are discovering the power of a beautifully straight smile through the science of orthodontics. And patients are loving the revolutionary technology behind Invisalign clear aligners. Clear, comfortable and removable aligners that can offer a dazzling new straight smile must come with a large price tag though, right?
"Most people assume that because of the technology, Invisalign treatment must cost significantly more than traditional metal braces," says Alpharetta orthodontist Dr. Nima Hajibaik. "But surprisingly, the cost of Invisalign treatment is comparable to the cost of regular braces. In Alpharetta just like any other places in the U.S., the cost of Invisalign treatment can range between $4,000 and $7,000. Regular braces typically vary between $2,500 and $7,000."
Why is there such a big range in the cost of treatment? The cost of Invisalign and braces depends on a few things, the biggest being the extent of your malocclusion and the extent of the alignment they'll need. For Invisalign patients who have more severe malocclusions, the cost of their treatment can be higher because they will require more sets of Invisalign aligners to reach their desired goal.
When you have your first consultation with an orthodontist, he or she will discuss with you all of the options available to you to properly treat your malocclusion. This will also include costs, as well as payment plans and insurance coverage.
Most dental insurance plans will cover Invisalign treatment just as they will other orthodontic treatment. The amount they cover will depend on your individual plan, but plans may cover up to $2,500 of Invisalign treatment. You can also use your Flexible Spending Account to cover the cost of Invisalign. You can set aside as much as $2,500 of this pretax money to cover the cost of your Invisalign treatment.
"Invisalign is a wonderful technology that can help people maintain their confidence during orthodontic treatment," says Dr. Nima. "And many people are surprised to find that the cost isn't out of reach for them. Once they compare the benefits of the treatment, and then the cost of it versus traditional braces, they may find there isn't as big of a difference as they thought. And once insurance coverage and payment plans are factored in, Invisalign is often easily within reach."
Invisalign patients love that they can straighten their teeth without feeling self-conscious because the aligners are virtually invisible. Because the aligners are removable, you can eat and drink whatever you want throughout treatment, and maintain your oral health more easily. And all for around the same cost as traditional metal braces.
To know if you are a candidate for Invisalign, schedule a consultation with your orthodontist today.
Related Post: