Johns Creek Braces Friendly Grocery & Restaurant Guide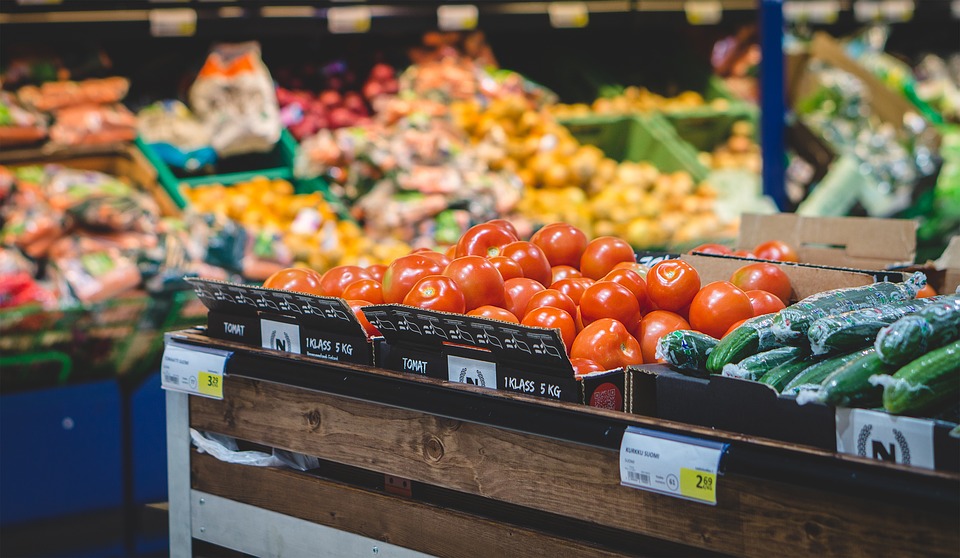 So it's your first week of braces and it seems like every craving you could possibly have is coming in. There are so many foods that you want to eat, but suddenly they are out of the question. Now you can look at it as the worst thing in the world or we can look at the positive side of things.
This is a great opportunity to look for new places and foods to eat in your local area that you may haven't ventured into before.
It's so easy for us to stick to our routine and go to the same places over and over again. However, if you think about it, how much of the city have you actually traveled? How many restaurants have you tried, how many small businesses have you visited?
We've decided to put together this guide for our orthodontic patients to help them places for foods that are best when having braces.
Mac and Cheese
Mac and cheese is something we like to encourage to all of our patients. It's already a popular favorite for so many people and when you are on braces there's still nothing holding you back from enjoying it.
This usually goes over really well with patients, because they know that not every favorite one of their dishes are out of the picture.
Now there aren't any restaurants or stores that specifically focus on mac and cheese, but with a number of bbq restaurants, there are many with sides of mac and cheese available.
3 Brothers BBQ: A local favorite, 3 Brothers offers some of John Creek's best bbq in town. The restaurant is a small local family restaurant that offers some of the homemade feel that we all love with bbq. The Mac and cheese is a very popular option for many patrons of the restaurant. Just looking through the Google and Yelp reviews, you'll see people raving about the Mac and Cheese. So if you're hankering for some great mac and cheese and want something homely, go ahead and enjoy yourself!
City BBQ: Located in Johns Creek Town Center, City BBQ is one of the franchises that are starting to get popular in the area. If the family is shopping and is passing by, it's a place where you can order a side of mac and cheese. There are also many other sides that you can take part in. More quick service than a sit-down restaurant, it adds a more casual experience when your passing by and just want something quick to eat.
Whole Foods: If you're not looking to have a sit-down, dine-in experience and just want something on the go and already prepared, you can go to the Whole Foods on State Bridge Rd. Their hot bar usually has macaroni and cheese available and just to be sure you can always call in. When writing this, we actually called in and the staff checked and verified for us!
Macaroni and Cheese is such a favorite that I'm sure there are many other places that are great to eat. If you think we left one out, leave it in the comments so that we can add it to the list of places to try for our newly anointed braces patients.
Fish
Fish is a great soft meat for braces. Meat can sometimes be cooked too well and be really tough on teeth and braces. Fish on the other hand is relatively soft and is easy on the teeth to eat.
Poké Bar: Poke is all the rage right now. More and more stores across the country are opening poke restaurants. With poke, you don't have to pay the high prices of sushi, but you get to enjoy all the flavors of a normal sushi visit. When going make sure to try and get the base of mixed greens, rice or noodles. The tortilla chips are hard and can hurt the teeth and braces.
Kathleen's Catch: If you don't want to always be going out to eat and want to take something home to cook, you can always visit Kathleen's Catch. They serve fresh fish for you to take home and prepare. The variety and expertise of the owner Kathleen shine through, just take a look at her reviews and you'll know you're in good hands when getting the right fish for dinner. They update their menu online every day, which you can refer to here.
Sushi Mio: Located on Medlock Bridge, Sushi Mio is a great food that you can enjoy while having braces. Now, you probably don't want to be eating sushi a couple of days after you have your braces on. But once your teeth aren't sore, sushi is still something you can enjoy. Just be careful with seaweed. Seaweed can be very chewy and get stuck in your braces. Try to stay with sushi-like sashimi, which doesn't feature any or much use of seaweed.
Fish often doesn't get the popularity that beef, chicken, and pork get, but while on braces fish is very complimentary for braces and teeth. While you are on braces, it would be the best time to try out all the great seafood restaurants in Johns Creek. Just make sure to stay away from crab, lobster, and crawfish. You should not be using your teeth to be cracking anything!
Pancakes and Scrambled Eggs
Who doesn't love breakfast food? Much of popular breakfast foods feature soft pastries that are fine for your teeth and braces. Therefore, most breakfast joints and pancake houses are perfectly fine for eating.
Egg Harbor Cafe: One of the most popular restaurants in Johns Creek, Egg Harbor is a really awesome combination of amazing modern food while balancing gluten-free options. Like any breakfast place, they have pancakes and scrambled eggs that we listed above. Their pancake options include blueberry pancakes, which to be honest, who doesn't love, and even gluten-free pancakes.
Hen Mother Cookhouse: Situated on Jones Bridge, located near the library, Hen Mother Cookhouse offers a cute, quaint venue for those who love the little hole in the wall breakfast experience. The food is beautifully prepared and when you get it, it just feels that it was put together with care. The best way we can put it, it's Instagram worthy! The Oat &  Apple Pancake is definitely worth a try and of course the Brioche French toast.
Noodle Soups
Soups are an obvious food that is great for braces. It doesn't involve much chewing and there isn't really a risk for breaking wires or brackets. However, soups just aren't a very popular food and many people think of soup as the boring part of the meal.
Well, let us tell you that is not the case.
There are a lot of great food options that are soup based. And we're not just saying this because we are orthodontists who only care about braces and teeth. There are a lot of great foods that are soup or soup based.
AKU Sushi Ramen: Ramen is an often forgotten food that people think of just as TopRamen or instant noodles you make at home. However, if you haven't already, go out and actually visit a Ramen restaurant. The experience and taste are very different. And I have to say so myself, it's quite delicious. As we mentioned above, ramen often include seaweed, which you want to be careful with or avoid altogether.
Sprouts: Whenever possible, I like to add a quick option. I'm a father and I understand how busy life can get. Many supermarkets have soup readily available for you to take and Sprouts is a perfect example. They normally have a couple of soups prepared for the day.
Le Mekong: If you are not familiar with Ramen, you'll have probably heard of Pho. Pho is a great option for those who have braces as well as it is a broth-based noodle that is really soft on the teeth. Be mindful that there are many, many different types of pho that you can have. Be careful of any bones and try to stay with soft meats.
Noodle soups are always a great option as the noodles, meats, and vegetables within the broth/soup are usually softened. And as the weather begins to turn colder, it will make everyone feel just a little bit warmer and more comfortable with every bowl of soup.
Pasta
We mentioned noodle soups and we wanted to follow up with dry noodles and pasta. It doesn't need to have soup to be okay for your braces. Pasta is relatively soft and of course, there are many amazing pasta dishes.
Rosa Mia Ristorante Italinio: Every family should have a neighborhood Italian restaurant they can go to for a nice, quiet evening of good food. RosaMia is located close to the library and Hen Mother Cookhouse. The ambiance is dark and romantic and offers a small and intimate restaurant for those who want something quieter.
Hong Kong Cafe: A table full of rich flavors and scents is something we all just need once in a while. We wanted to make sure to add a Chinese restaurant because we know how popular chow mein is. So don't worry, keep on enjoying your chow mein.
Pasta is very soft on the teeth and the dish has so many varieties and different flavors that you can experience. Whether it be Italian, Chinese, Japanese, or Thai, there are just so many options and varieties that you can start trying.
Ice Cream & Frozen Yogurt
This guide for shopping and groceries is for braces. Therefore, some of you might say that ice cream and frozen yogurt have sugar, which is bad for teeth. While that may be the case, when it comes to braces, it can be a sore and uncomfortable experience.
It can be overwhelming and a lot to deal with for new patients. So we like to encourage families to let their kids partake in ice cream and frozen yogurt every so often. Ice cream and frozen yogurt are soft and cold. The cold temperatures can help numb the pain, but also the sweetness of the dessert helps make anyone feel better.
Where's The Scoop: An extremely popular and modern ice cream place for many families and young people. The great thing about Where's The Scoop is that it isn't just the same old ice cream place, but adds a fun, new flair to ice cream. They do the rolled ice cream and fun combinations that make anyone's sweet tooth imagination go through the roof. So once you have your braces, go ahead and enjoy yourself and have that amazing bowl of ice cream!
Luv-a-Bowl: For those that don't need the sweetness overload, there are also acai bowls. Acai bowls are a great cold, sweet alternative to frozen yogurt and ice cream. Sometimes finding healthy alternatives is difficult because you have to drive all over to find one, but luckily for us, we have an acai bowl place right here in Johns Creek. Luv-a-Bowl is a great acai place and one that many local residents love.
Sweetfrog: And of course, we couldn't leave off frozen yogurt. Frozen yogurt is also a really popular option as people love to mix and match their own flavors and toppings. Sweetfrog is located next to the theatre and across from Whole Foods. Just be mindful of toppings, you don't want any toppings that are too hard and chewy, for example, gummy bears.
We wanted to save the best for last as we know that everyone loves ice cream and frozen yogurt. There are many other dessert places around so we didn't list one that you would like to know if it's okay to eat, just leave us a comment.
It can be difficult when you are not always at the orthodontist's office to know what foods or where to go to eat. But because we live locally in the area, we thought, why not just publish on the site our own local guide so that you can hear directly from an orthodontist right here in Johns Creek, rather than national articles that don't have the luxury of giving local recommendations?
We hope you enjoyed the post and if you feel like we left anything out, leave us a comment below!
Related Post: