Does Braces Treatment Mean I'll Have a Perfect Smile?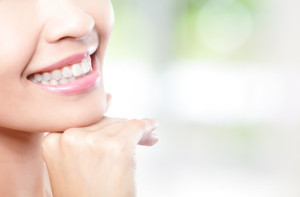 Alpharetta, Georgia – So you've made the decision to get braces, or are already wearing them, and want to ensure you have a perfect grin when they come off. But is a perfect smile guaranteed when braces are removed?
"While I can promise that your smile will be significantly improved through orthodontic treatment, a perfect smile depends on what your definition of perfect is," says Dr. Nima Hajibaik. "Some people come in with severely crooked or crowded smiles, or a combination, and through treatment, we work to correct their bite. The goal of orthodontics is a healthy and functional smile, in addition to a more beautiful one. In some instances, braces alone cannot provide the perfect smile for which some patients may be searching."
The Alpharetta orthodontist says there are a few factors that go in to what your teeth will look like when your braces come off. And those depend not just on the skill of the orthodontist you've chosen, but on you and your genetics, as well.
The first step to getting a beautiful smile is choosing the right orthodontist. And yes, you should be seeing an orthodontist to correct your smile. While your regular dentist may offer teeth straightening options in his or her office, seeing a certified orthodontic specialist is the best option for getting a better smile. After attending dental school, orthodontists spend additional years dedicated to studying proper bites and have the knowledge and experience to give you your best smile.
When looking for an orthodontist, choose one who creates individual treatment plans for each patients. Because every person's mouth is different, each treatment plan should be customized to meet that patient's individual needs.
But no matter how talented and knowledgeable your orthodontist is, you play a big part in your treatment as well. Wearing braces is work on your part, and you shouldn't expect a great result at the end if you aren't willing to hold up your end of the bargain, as well. That means you have to maintain every appointment and follow all instructions as given by your orthodontist and his team. Not doing so could affect the end result, and it can also lengthen your treatment time.
That means if your orthodontist recommends additional treatment, such as extractions or surgery, you should take that advice seriously. In some cases, orthodontic treatment may not be effective or even be able to be started until other issues have been taken care of first.
If you're an Invisalign patient, you must wear your aligners as the orthodontist described and be sure you change to the new set on time. Each set of aligners is designed to guide your teeth into their proper locations on a certain time table.
The last issue that can affect your smile is out of your hands, and your orthodontist's, and that is simply Mother Nature. The orthodontist cannot determine ahead of time how your teeth will respond to treatment, or how long they'll take to move to their proper locations. Factors that can affect treatment include teeth that are fused to the bone and therefore can't be moved, jaw growth that is less than ideal during treatment, and unconscious habits on your part, such as tooth grinding or clenching.
And it's important to remember that while orthodontic treatment affects the movement of your teeth, it has no role in changing the appearance of your actual teeth. While an orthodontist can give you a properly functioning bite, he cannot give you whiter teeth or longer teeth or smaller teeth.
"It's important to remember that orthodontics works to provide a better functioning smile," says Dr. Hajibaik. "While in many cases, this will also result in a more beautiful smile, for some patients, additional work, such as veneers, crowns or whitening, may be required to get the perfect smile they desire. Once braces are off, I can help my patients determine what other treatments can give them the look they want, if that is the case."
In short, braces can result in a properly functioning smile, and give patients who have been embarrassed by crooked or crowded teeth a reason to grin broadly. While most people are thrilled with the results braces provided, others may continue on to seek their perfect smile though additional work.
© 2014 Newpark Orthodontics. Authorization to post is granted, with the stipulation that Newpark Orthodontics, an Alpharetta clear braces provider, is credited as sole source. Linking to other sites from this document is strictly prohibited, with the exception of herein embedded links.
 Related Post: