Updated for 2020: Adult Braces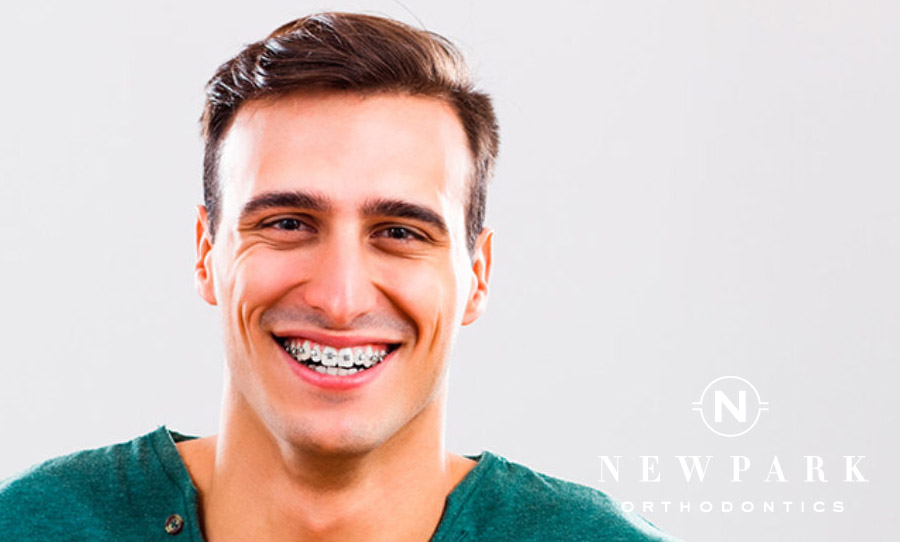 Are you considering orthodontic treatment as an adult? No matter how old you are, you deserve to feel confident in your smile! There is never a reason to doubt yourself if you are hoping to achieve your dream smile. Here are our answers to some frequently asked questions about adult braces that we hope will help prepare you for your journey, no matter what your age may be.
How many orthodontic patients are adults?
According to our own renowned orthodontist in Alpharetta, Georgia, Dr. Nima Hajibak, "Many used to think that braces were only for teens, almost a rite of passage, but that isn't always true anymore, as more adults realize the benefits braces can provide. Adults make up nearly half of all orthodontic patients today." Some adults are self-conscious about getting braces later in life because they do not want to be the only ones with braces in the workplace or the dating pool. Still, adult braces are becoming more and more common as orthodontics advance, and more options are available.
 Now more than ever, people are becoming more and more comfortable with getting adult braces. Not only does our Newpark Orthodontics offer a range of teeth straightening methods, but we also help you figure out which type of braces will best fit your budget and lifestyle.
Why Wait To Get Adult Braces? Start your journey now!
A lot of people end up waiting until adulthood to get braces for financial reasons. Once you have access to a health insurance plan that will help you pay for orthodontic treatment, or advance to a place in your career where you are financially stable enough to fund your braces, it becomes much more possible to research your options and start your treatment.
Reason Many Peoples Waiting For Adulthood To Get Braces
Another reason that many patients end up waiting until adulthood to get braces is for corrective purposes. Unfortunately, some patients experience ineffective orthodontic treatment in their youth that requires another round of orthodontic care in adulthood. Even if your first orthodontic treatment was successful, if you do not keep up with your retainers, your teeth can move back to their original places as you grow and require another phase of braces in adulthood.
The last thing you want to do is have to get another round of braces. It can feel like a pain to have to go through braces at two different times in your life. However, you can rest assured knowing that as an adult, you are more likely to stay on top of wearing your retainer consistently so you will not have to get braces again.
Are discreet options available?
Braces are becoming more and more popular among adults, and this is partially due to more discreet and personalized options available in orthodontics today. While more traditional metal braces are still available and effective, patients can now also explore options like clear or ceramic braces, which are less noticeable on the teeth.
Some orthodontic issues can also be fixed with Invisalign, a series of clear retainer-like trays that are removable for mealtimes and very discreet in appearance. These options help you maintain your confidence in professional and social environments as an adult throughout your treatment time. They are the most expensive form of braces. If you would still like a discrete look, we recommend looking into our ceramic braces!
Contact Our Newpark Orthodontist
You're never too old to fall in love with your smile! If you're ready to learn more about your orthodontic options as an adult, schedule a consultation with our office today! Our Newpark Orthodontics cannot wait to see you. If you have any questions, please reach out to us. Our Johns Creek Orthodontist has lots of information on our website if you would like more information about the types of braces we have. Let us help you get the smile you deserve.
 Related Post: