So You Want to be an Orthodontist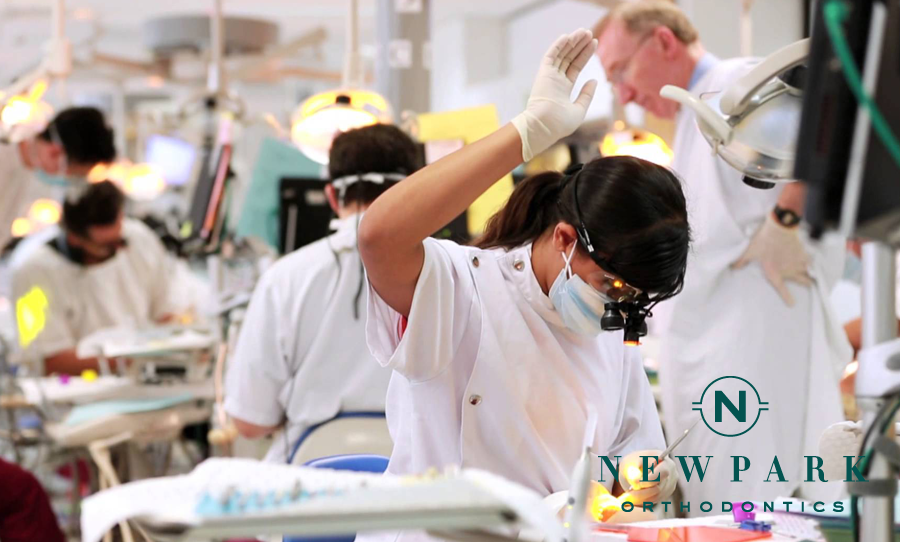 Are you fascinated with teeth, and passionate about helping people find confidence? Do you see yourself working in a medical profession? Do you like making people smile? If you answered yes to any of these questions, then orthodontics may be the right career for you! It is never too early to start exploring your career interests. Here is some helpful information to get you started on a path toward orthodontics!
Required Education
In order to become an orthodontist, you will first need to obtain a bachelor's degree in a physical science-related subject, like biology. To decide which specific program major is best for you, talk to your counselor and professors. Each college and university organizes their programs a little differently, so you'll want campus-specific information from the school you are attending.
Next, you will need to complete dental school, which typically takes about four years after your bachelor's degree. There are a lot of factors to consider when applying for dental schools, such as location, cost, and specialty study options. The American Dental Education Association offers a complete list of dental programs in the United States, which may be a good place to start your search.
Once you have completed dental school, you will need to complete about three additional years of specialized training to become an orthodontist. The American Association of Orthodontics offers a complete list of orthodontic programs in the United States on their website. This is a helpful resource, but the faculty and counselors at the institution you attend for dental school will be able to offer even more personalized advice tailored to your specific interests and situation.
Before you officially begin your practice, you'll need to obtain state-specific certification. This process is different in every state, but by the time you have completed orthodontic school you will much more aware of the industry, and you will have built relationship with mentors in the industry to help you navigate this process. Throughout your educational career (as early as your undergraduate studies!), look for opportunities to shadow and intern for dentists and orthodontists. The opportunity to see firsthand what your daily routine would look like can really help you decide if dentistry or orthodontics might be the right industry for you. The experience will also strengthen your applications!
Career Options
As you can see, the education required to become and orthodontist takes a lot of time (and often a lot of student loans!). Luckily, career opportunities in the field of orthodontics are very promising. In 2015, the national median salary of orthodontists was $187,200 per year. Orthodontics is a thriving industry, with growth rates of 18% expected over the next decade.
The day-to-day routine of an orthodontic professional depends on which specific career path you choose. After graduation, you can apply to become an associate at an existing practice either as an employee or an independent contractor, which can sometimes offer more flexibility and stability than immediately starting your own practice. If you are interested in owning your own practice, you can either buy an established practice or start a practice from the ground up.
Professional Resources
The American Student Dental Association (ASDA) offers resources and services for dental and orthodontic students. The American Dental Education Association (ADEA) also serves students, and offers valuable information about different programs and credentials. The American Association of Orthodontists (AAO) offers career support and other services to members. Most of these organizations offer discounted student membership rates!
This may sound very overwhelming, but remember to take your career path one step at a time and always be willing to ask for help. Your future is looking as bright as the smiles you can help create!