Alpharetta adult orthodontics treatments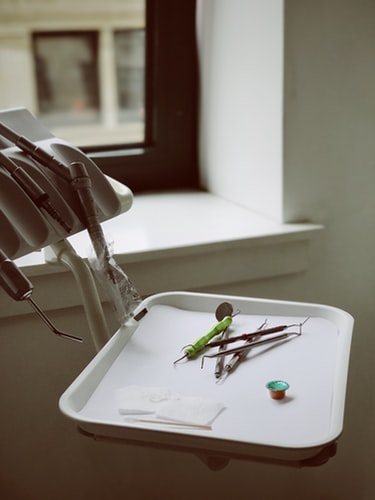 At Alpharetta adult orthodontics, we offer a variety of treatments for children, teens, and adults. We cater from common everyday treatments to special not so well-known needs; so, check out this list to see if you need any of the following treatments – if not, give us a call to discuss your special needs and how to better serve you.
As mentioned, there are many common treatments and these include crowding of the teeth (malocclusion) which will help you reduce tooth decay, provide you with a healthy-looking smile, and improve your confidence. Other common treatments are an open bite which can occur because of thumb sucking or pencil chewing; an overbite occurs when the top teeth overlap the bottom teeth more than they should; opposite to the overbite we have an underbite, where the bottom teeth overlap the top teeth more than they should. Finally we have missing teeth and teeth spacing which can both easily be corrected.
Dentofacial orthopedic therapy is a very good treatment for young children, it is easier to monitor your child's growth and development and determine when starting treatment will be the most effective. The treatment can correct your child's jaw growth pattern and ensure that their jawbones are proportional before getting braces to straighten and align their teeth. Dentofacial orthopedics can also be used to treat adults; however, this process can involve surgical corrections as adults are no longer growing, and their jawbones have fused and hardened.
Invisalign is an alternative to having metal braces. Invisalign provides you with clear aligners and doesn't use metal wires or brackets to align your teeth. These clear aligners are convenient, comfortable, and nearly invisible and move your teeth tiny increments at a time until you achieve a straight and beautiful smile.
In-Ovation is a new and modern system that can help you to achieve the beautiful smile you're after faster than with traditional braces. There are different In-Ovation styling options, so it's important that you look into each one to work out which one is best for you.
IN-OVATION L MTM:
This is an alternative to tray aligners and gives a completely invisible option if you need 6mm of movement or less; IN-OVATION R: These R style brackets are a more comfortable option, and they provide better protection against plaque. They are also easier to keep your teeth clean.
IN-OVATION C:
These style brackets are translucent ceramic brackets that provide much more comfortable treatment and a much better appearance.
Temporary Anchorage Devices (TADs):
These are a very small, and specially engineered titanium screw which is placed into your gum and jawbone to act as an anchor point which assists with the movement of your teeth.
Millions of Americans suffer from TMD or Temporomandibular disorders, which occur due to problems with the jaw, jaw joint, and the surrounding facial muscles that control chewing opening and closing the jaw. If you find that you are experiencing any of these symptoms, then it's important that you let us know at your appointment. Alpharetta adult orthodontics can work out if you actually have TMD or another condition and then create a treatment plan to help relieve you of your symptoms.
Surgical orthodontics is also known as orthognathic surgery and is a treatment used to correct severe conditions, including bad bites, jawbone abnormalities, and malocclusion. Surgical orthodontics may be used to treat people with improper bites or other aesthetic concerns, but in order to receive this kind of surgery, the jaw must be fully grown, which typically happens in females by the age of 16 and 18 in males. If the jaws do not line up correctly, and a proper bite cannot be achieved with orthodontic treatment alone then surgical orthodontics is needed to help properly align the jaw. Orthodontic braces will then be used to move the teeth into the position they should be in.
You can get a complimentary orthodontic consultation at Alpharetta adult orthodontics where you will get the opportunity to meet the team, learn more about orthodontics, and find out what treatment options will best meet your needs. The team will provide you with a comprehensive exam of your TMJ, bite, and smile, to determine if treatment is necessary and then educate you on the esthetic and functional benefits of treatment. They will also discuss all financial information and answer any questions regarding insurance and payment plan options. The visit will last for approximately 60 minutes, and you can download, print, and complete the new patient form from our website prior to your first visit.