More Adults Are Turning to Orthodontics and It's Not Just for Cosmetics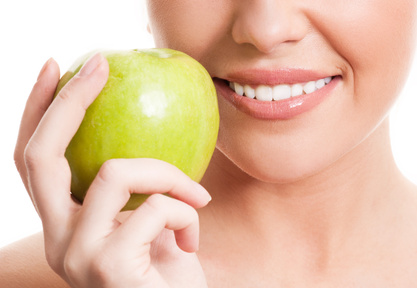 Alpharetta, Georgia – Did you know that approximately 30-40 percent of the orthodontic population is now made up of adults? Savvy adults know that straightening their teeth is about much more than just achieving a more beautiful smile – it can also impact their overall oral care. Orthodontics have a variety of benefits, and you'll end up wanting to smile bigger and brighter than ever after treatment.
"Teeth can be moved successfully at any age," says orthodontist Nima Hajibaik. "While it may take a little longer to move teeth to their desired positions, adult braces can effectively move teeth no matter how 'young at heart' you might be."
Keeping your teeth and gums healthy is essential to ensuring you don't have oral health issues later in life. Malocclusions, or crooked, crowded and misaligned teeth and bad bites, can worsen or even contribute to serious oral health problems. Gum disease, bone loss, tooth decay and abnormal wear of teeth can become serious issues, and malocclusions may contribute to creating them. Additionally, adults may experience jaw or joint pain from poorly aligned teeth.
But the good news is, adults no longer have to live with less than perfect smiles that create oral problems. Adults everywhere are flocking to their orthodontist offices to explore the exciting new technologies available to provide straighter smiles. Gone is the day of metal mouths only and in are exciting technologies such as Invisalign.
"Many adults may have stayed away from my office for fear that they would look like the traditional picture of an adolescent with a mouth full of metal," says Dr. Hajibaik. "But that's no longer the case. We have options that are not only more discrete, but more comfortable, as well, so patients can get the smiles they've always wanted in a more esthetically pleasing way."
Adults love the Invisalign technology because it is comfortable and virtually invisible. And even better, the aligners are removable, so patients don't have to change their everyday routines. The system is easy to use. Patients simply wear a new, customized aligner for two weeks at a time over the course of their treatment. With its new Smart Track technology, Invisalign works over time to gently guide the teeth into their desired positions. The aligners are comfortable and fit very well to the teeth, providing maximum force in movement. Because the aligners are removable, patients can remove them when eating and drinking and are able to maintain their normal oral care regimen.
Incognito braces fit along the tongue side of the teeth, making them hard to see by anyone else. They work very well for patients who may be musicians or athletes. In-Ovation braces are another unique option for our adult patients. This new, modern system works faster than standard braces and doesn't use the uncomfortable and unsanitary ties and elastics other braces use. They elicit a light and gentle force and don't require constant tightening. Patients experience faster tooth movement, and can sometimes shave months off their treatment time.
Translucent braces and standard metal braces are also wonderful options that are available. The right choice of treatment is as unique as each patient. It is important to work with an orthodontist who understands your goals, and who works with you to ensure that you achieve the best possible outcome. During your initial consultation, your Roswell orthodontist will be able to help you determine the best approach to meet your needs. Together, you can create a custom treatment plan that will result in a more beautiful, and more importantly, a healthier smile.
© 2014 Newpark Orthodontics. Authorization to post is granted, with the stipulation that Newpark Orthodontics is credited as sole source. Linking to other sites from this document is strictly prohibited, with the exception of herein imbedded links.